Emergency Dental in Helensvale
Same-Day Treatment When You Need It
Real life never seems to happen on schedule. Whenever an urgent dental issue strikes, our attentive team at Breeze Dental is here to help. Our exceptional emergency care is available when you need it. Whatever trauma, injury, or pain you're facing, we'll put an end to the problem and get you out the door so you can get back to the business of smiling.
We're never too busy to meet your needs. Even if both our dentists are working with other patients, we guarantee that we'll work you in for a same-day appointment whenever it just can't wait.
Call (07) 5665 7189 now or book an appointment online.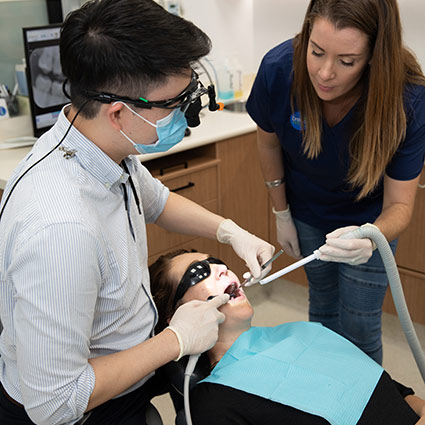 Give Your Teeth The Care They Need
Our first priority when you come in is to get you out of pain and discomfort while relieving your anxiety. Dr Wong and Dr Yew will carefully evaluate your condition and make sure you understand your treatment options. Some patients only require one appointment, while more extensive treatments, like root canals or full mouth rehabilitations, commonly require a few visits.
Call (07) 5665 7189 now to book your same-day appointment
Which Conditions Are Emergencies?
Common dental emergencies include moderate to severe pain, facial swelling, an inability to sleep, and trauma or injuries affecting your teeth. If you're not sure whether your situation needs immediate care, give our friendly team a call, and we'll talk to you about our recommendations.
Some situations are less urgent than others. If you have a chipped tooth that isn't causing too much pain, it's okay to wait a day or two before coming in.
We understand if you're nervous and would like to be seen straightaway, even without pain. If it's important to you, it's important to us. Simply let us know that you'd prefer a same-day appointment, and we'll make it happen.
BOOK ONLINE »

Book Your Urgent Appointment Now
Don't Stay In Pain – Call (07) 5665 7189