Dental Crowns Crowns in Helensvale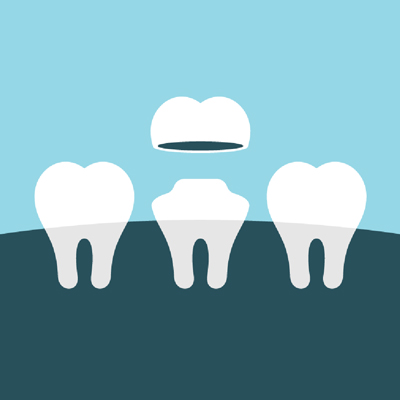 At Breeze Dental, we help you keep your natural teeth as much as possible, offering a variety of dental solutions to restore you to full oral health. One of our dentists may recommend crowns to cover up a badly damaged tooth. This durable "cap" placed on top of your tooth protects it from decay and infection while giving it a natural appearance that blends in with the rest of your smile.
What to Expect
The process starts with an initial consultation to determine the health of your teeth and talk through all your options. Dr Wong (Dentist) or Dr Yew (Dentist) might recommend a crown if you've had a root canal or if your tooth has significant damage but is still savable.
NEW PATIENTS

When you're ready to move forward with treatment, we'll scan the affected tooth using our state-of-the-art technology here at the clinic. We then send the scans to the lab, which has a turnaround time of about two weeks. During that time, we'll have you wear a temporary crown so your tooth stays clean and safe.
Once the permanent crown is ready, you'll come back in for a final appointment, where we cement the cap in place on top of your existing tooth. After that, you're ready to face the world again with a strong, healthy smile that isn't going anywhere.
Durable Options for Everyone
We offer all types of crowns and bridges to fit your particular needs. Most patients choose either ceramic or zirconia crowns.
Both options should last more than 10 years, depending on your bite and how well you look after them.
The zirconia crowns are some of our strongest options, since they're made of metal.
Book Your First Appointment Today
We customise treatment to every patient, working with your needs to help you find the best approach to care. Schedule now.
CONTACT US

Dental Crowns Helensvale, Gold Coast QLD | (07) 5665 7189