Clear Aligners in Helensvale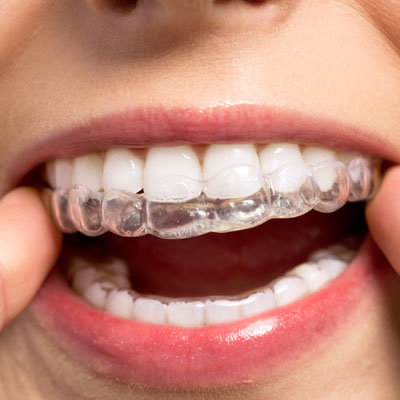 It's never too late to fix your smile—but that doesn't mean you have to put up with the awkwardness of wire braces. We provide clear aligners to straighten your smile without sacrificing your appearance in the meantime. These subtle and professional-looking options give you the ideal smile you want tomorrow, without taking away from your comfort today.
Why Choose Clear Aligners Instead of Braces?
Clear aligners are one of our most popular dental services at Breeze Dental. Our patients love this effortless way to improve their teeth's appearance and functioning, since it provides the same benefits as braces without annoying brackets and wires.
NEW PATIENTS

This alternative to braces is more comfortable, since it doesn't cause ulcers from wires cutting into your cheeks. Patients also find them more aesthetically pleasing, as the clear frames let your natural teeth show through.
You've probably heard the long list of foods that people who wear braces have to avoid. With clear aligners, all you have to do is take them out when you're ready to eat, so you can enjoy any food you want. This also makes them easier to clean and maintain, with no risk of damaging a bracket on a hard or sticky snack.
Options to Meet Every Dental Need
If you're interested in improving your look, we'll start with an initial consultation to determine whether you're a good candidate for this service. Traditional braces are a better fit for patients who have complex crowding, jaw issues, or a history of significant dental problems. Dentists Dr Wong and Dr Yew would rather make sure you have the best result possible than recommend a method that might not work out for you. We can refer you in the right direction if wire braces are right for you.
Enhance Your Smile Today
We want to help you love your smile.
Book your consultation now.
CONTACT US

Clear Aligners Helensvale, Gold Coast QLD | (07) 5665 7189