Children's Dental in Helensvale
At Breeze Dental, our children's dental services provide exceptional care for children. Maintaining good oral health is crucial for a child's overall wellbeing. Our clinic plays a vital role in ensuring children develop healthy dental habits and enjoy a lifetime of beautiful smiles.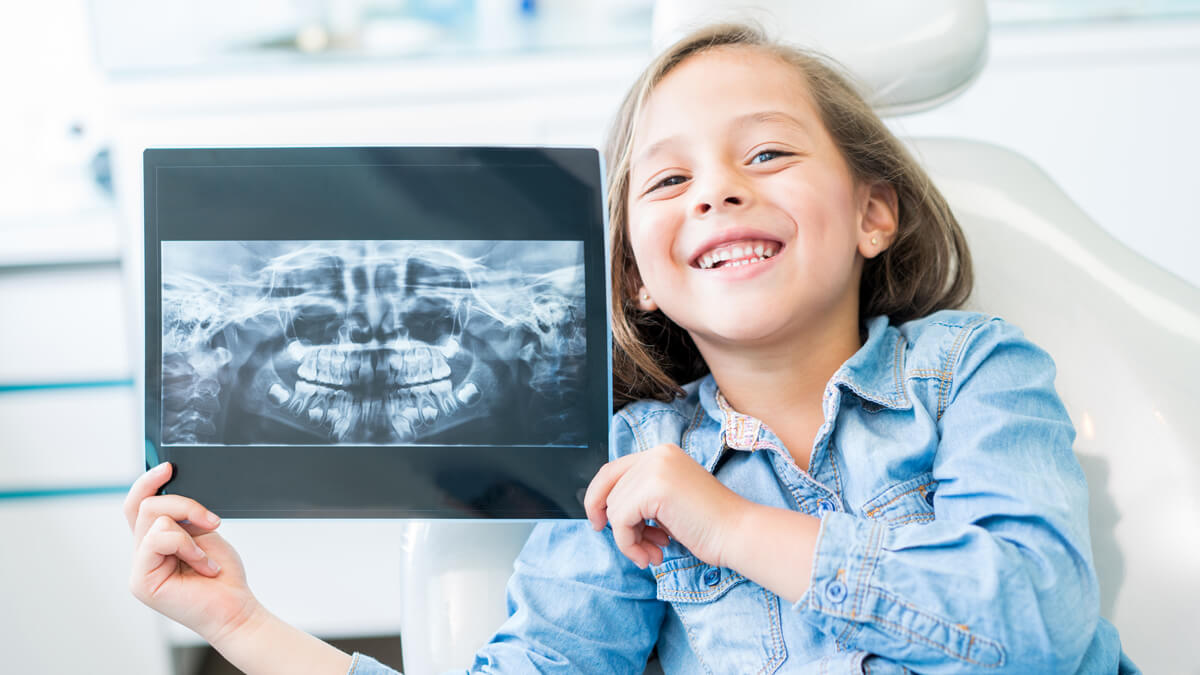 Our Services
Our team of highly skilled and experienced dentists is committed to creating a positive and comfortable dental experience for your child. With a wide range of services, we aim to meet all your child's dental needs.
Comprehensive Exams—Regular dental exams are essential for early detection and prevention of oral health issues. These exams include a thorough assessment of the teeth, gums, and jaw. By detecting any signs of tooth decay, gum disease, or malocclusions early on, our dentists can provide timely interventions, develop a personalised plan of care, and prevent more extensive dental issues from developing.
Professional Cleanings—Our dentists offer gentle and effective cleanings tailored for children. Regular professional cleanings remove plaque and tartar buildup, reducing the risk of cavities and gum disease. We prioritise creating a relaxed and friendly environment to make your child's dental visit a positive experience.Regular cleanings also provide children with the opportunity to learn proper brushing and flossing techniques, empowering them to maintain good oral hygiene habits at home.
Protective Sealants—These thin coatings are a preventative measure recommended by dentists. Sealants are applied to the chewing surfaces of back teeth to prevent decay. These protective barriers shield against bacteria and food particles that can accumulate in the deep grooves of molars. Sealants are a safe and effective way to safeguard your child's teeth and maintain their oral health.
Fluoride Therapy—Fluoride is a mineral that helps strengthen tooth enamel, making it more resistant to decay. Our dentists offer this service to ensure optimal protection for your child's teeth. These applications are painless and quick, helping maintain strong and healthy teeth. Regular application, combined with good oral hygiene practices, provides children with a strong foundation for lifelong dental health.
Restorations—In those cases where your child requires dental restorations, such as fillings or crowns, our skilled dentists utilise advanced techniques and materials to restore the function and appearance of their teeth.By restoring damaged teeth, our dentists help children regain their smiles and maintain proper oral function. We prioritise the comfort and wellbeing of your child, ensuring a positive and stress-free experience during the restoration process.
Child Dental Benefits Schedule (CDBS)
The Child Dental Benefits Schedule (CDBS) is a government initiative aimed at assisting eligible families in accessing essential dental services for their children. Under this program, eligible children aged 2 to 17 years receive up to $1,000 in dental benefits over a two-year period. These benefits cover a range of dental services, including exams, cleanings, sealants, fluoride therapy and restorations. We encourage eligible families to take advantage of this program to ensure their children receive the dental care they need.
Schedule a Visit
At our practice, we strive to make each dental visit a positive and enjoyable experience for your child. Our compassionate team is committed to delivering high-quality dental care, while prioritising their comfort and wellbeing. Contact us today to schedule a visit and give your child the gift of a healthy and beautiful smile.

Children's Dental Helensvale, Gold Coast QLD | (07) 5665 7189